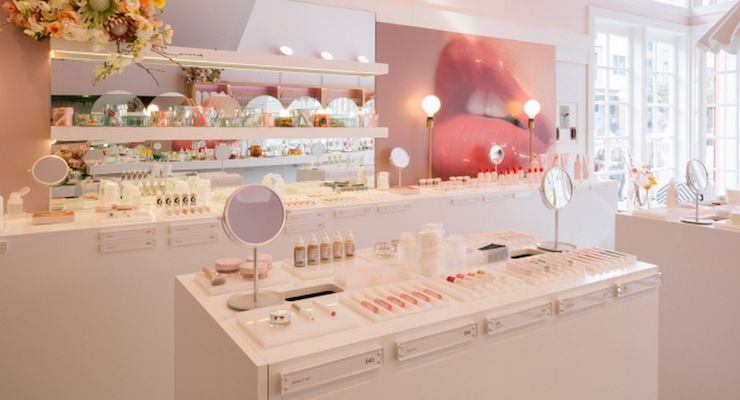 Introduction
When it comes to makeup, finding the perfect balance between enhancing your natural beauty and expressing your individuality is the key. Glossier, a popular cosmetics brand, has taken the beauty industry by storm with its unique approach to makeup products that celebrate the skin you're in. In this article, we will dive into the world of Glossier makeup products, exploring their philosophy, top-selling items, and the reasons why they have garnered such a devoted following.
The Glossier Philosophy
Embracing Natural Beauty
Glossier's philosophy revolves around embracing and enhancing natural beauty. The brand encourages individuals to feel confident and comfortable in their own skin. Unlike heavy makeup that masks imperfections, Glossier's products aim to highlight your best features while allowing your skin's radiance to shine through.
Skincare-First Approach
One of the distinctive aspects of Glossier is its skincare-first approach to makeup. The brand believes that great makeup starts with great skin. This has led to the creation of products that are infused with skincare benefits, blurring the line between makeup and skincare routines.
Top-Selling Glossier Makeup Products
Boy Brow: Your Brow's Best Friend
Glossier's Boy Brow has become a cult favorite, transforming the way we think about eyebrow grooming. This product tames, fills, and fluffs brows with a few simple swipes, giving them a natural yet polished look.
Cloud Paint: A Stroke of Color
Cloud Paint, a gel-cream blush, offers a sheer wash of buildable color that enhances the cheeks with a healthy flush. With a range of shades, it's easy to achieve a youthful and radiant complexion.
Lash Slick: Effortlessly Lengthened Lashes
Lash Slick mascara is designed to deliver lengthened and separated lashes without clumping. It's the perfect everyday mascara for a wide-eyed, awake appearance.
The Glossier Effect: Why It's So Popular
Relatable Branding and Marketing
Glossier's marketing campaigns and branding resonate with its target audience – young individuals who seek authenticity and relatability in the beauty industry. Their inclusive messaging makes customers feel seen and valued.
Minimalistic Packaging
The minimalistic and Instagram-worthy packaging of Glossier products is undeniably appealing. The brand has mastered the art of creating products that are aesthetically pleasing both inside and out.
Social Media Engagement
Glossier leverages social media as a powerful tool for engagement. The brand encourages customers to share their Glossier looks, creating a community of beauty enthusiasts.
The Glossier Experience: More Than Makeup
Personalized Shopping
Glossier's website offers a personalized shopping experience, guiding customers to products that suit their preferences and needs. This makes the shopping process convenient and enjoyable.
Showrooms: A Tangible Connection
Glossier's showrooms provide customers with a physical space to explore and experience the products. The brand bridges the gap between online and offline shopping.
Conclusion
Glossier makeup products have revolutionized the beauty industry by prioritizing natural beauty, skincare, and inclusivity. Their top-selling products like Boy Brow, Cloud Paint, and Lash Slick have become staples in the makeup routines of countless individuals. With relatable branding, minimalistic packaging, and a strong online community, Glossier has created more than just makeup – it's a movement that celebrates self-expression and individuality.