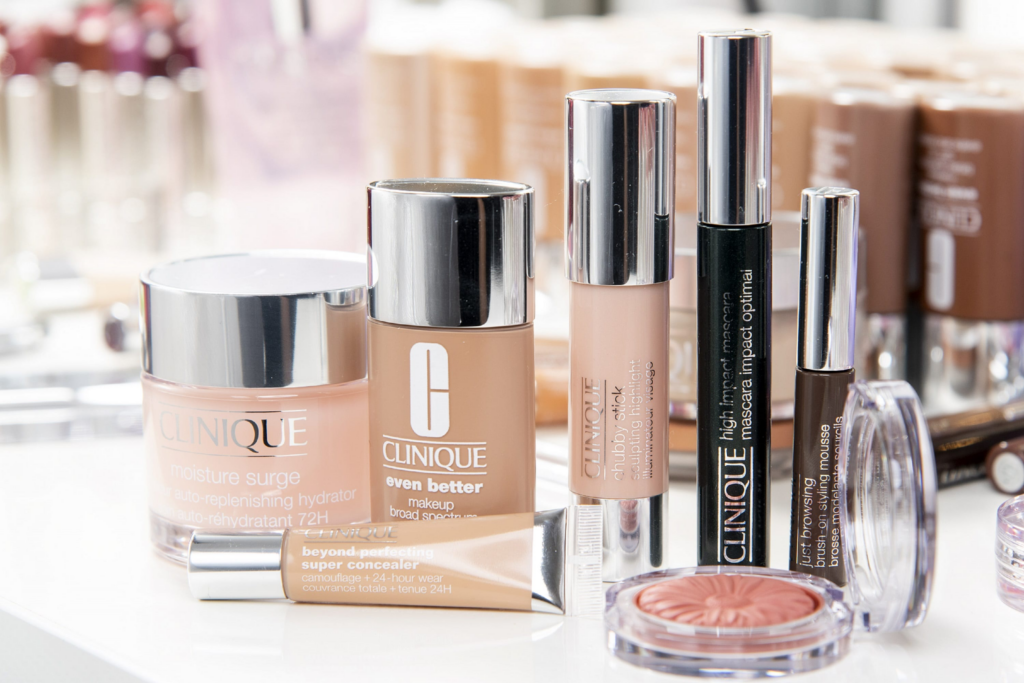 Introduction
In the world of beauty and cosmetics, Clinique has established itself as a brand synonymous with quality, care, and innovation. With a rich history spanning decades, Clinique makeup products have become a staple in the beauty routines of individuals worldwide. From skincare-oriented foundations to vibrant lip colors, Clinique offers a wide range of makeup products that cater to diverse preferences and skin types. In this article, we will delve into the world of Clinique makeup products, exploring their history, popular offerings, and the reasons behind the brand's enduring success.
The History of Clinique: A Legacy of Skincare Expertise
Origins and Vision
Founded in 1968 by dermatologist Dr. Norman Orentreich, Carol Phillips, and Estée Lauder, Clinique emerged with a groundbreaking concept – dermatologist-developed skincare and beauty products. The brand's commitment to providing allergy-tested, fragrance-free products revolutionized the industry, addressing the unique needs of sensitive skin.
Merging Skincare with Makeup
Unlike traditional makeup brands, Clinique's approach was to create products that enhance and promote healthy skin. This ethos birthed a range of makeup infused with skincare benefits. From foundations formulated to improve complexion over time to mascaras that condition lashes, Clinique's dedication to holistic beauty sets it apart.
Exploring Clinique's Makeup Product Range
Flawless Foundations for Every Tone
Clinique's foundation collection is extensive, catering to a diverse array of skin tones and concerns. Their Even Better™ Makeup SPF 15 offers not only a range of shades but also addresses hyperpigmentation concerns with consistent use. The Superbalanced™ Silk Makeup SPF 15 is perfect for those seeking weightless, natural coverage.
Luscious Lips: Lipsticks and Beyond
Clinique's range of lip products provides both color and care. The Chubby Stick™ Moisturizing Lip Colour Balm is a fan favorite, offering hydrating tints. For those seeking bolder options, the Pop™ Matte Lip Colour + Primer delivers intense, long-lasting shades without compromising lip health.
Accentuate Your Eyes
Clinique understands the allure of expressive eyes. Their High Impact™ Mascara not only volumizes but also conditions lashes. The Pretty Easy™ Liquid Eyelining Pen ensures even beginners can achieve precise lines effortlessly.
The Clinique Difference: Why Choose Clinique Makeup?
Dermatologist-Tested and Fragrance-Free
Clinique's commitment to being allergy-tested and fragrance-free makes its products a go-to for those with sensitive skin. This dedication to safety and quality has garnered a loyal customer base over the years.
Customized Solutions
Clinique's "Find My Shade" tool and skincare-makeup hybrid products exemplify their dedication to personalization. Customers can find tailored solutions that suit their individual needs.
The Road to Radiance: Achieving a Natural Glow
Prepping the Canvas: Skincare as a Base
Clinique's philosophy begins with skincare. The Dramatically Different™ Moisturizing Lotion+ hydrates skin, creating a smooth canvas for makeup application. Their All About Clean™ line ensures thorough makeup removal, promoting healthy skin.
Unveiling Your Beauty: Makeup Application
The Even Better™ Compact Makeup SPF 15 offers buildable coverage, making it ideal for touch-ups throughout the day. The CliniqueFIT™ Workout Makeup SPF 40 is designed to withstand sweat, ensuring your beauty remains intact during active moments.
Conclusion
In the realm of makeup and beauty, Clinique stands as a beacon of innovation and care. With its foundation rooted in dermatology, a commitment to quality, and an array of products designed for all skin types, Clinique makeup products elevate the concept of beauty to one of health and self-care.